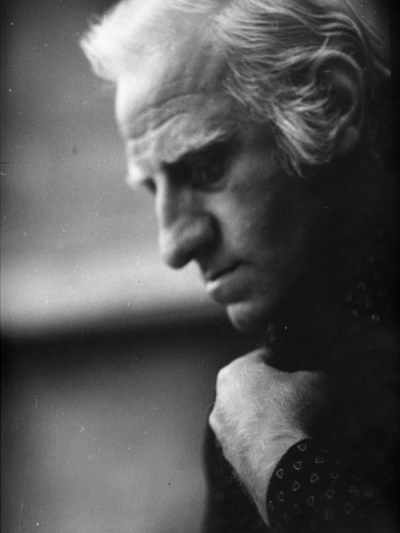 Djansug Kakhidze
Famous Georgian conductor, composer and singer, laureate of Sh.Rustaveli prize (1977), Public Artist of Georgia and former USSR.
DJANSUG KAKHIDZE was born in Tbilisi on the 26th of May, 1935. In 1954 he graduated from the Tbilisi 7th secondary school of boys. At the same time he has finished the Z.Paliashvili Central Music School (piano department). In 1958 he graduated from the Choir Conducting department of the Tbilisi State Conservatory and in 1963 the post-graduate courses for Opera and Symphony Orchestra Conducting of the same institution under Professor Odyssey Dimitriadi. Later he had training in Moscow with famous French conductor Igor Markevich.

The artistic career of Djansug Kakhidze had already started during his studies at the conservatory. In 1955-57 he was conductor of the Georgian State Choir. In 1957 he was the first in Georgia, to found the men's vocal ensemble "Schvidkatsa" (Seven Men), which became the Gold Medal winner at the 6th World Festival of Youth and Students in Moscow. In 1958 the ensemble took part at the World Exposition in Brussels, where it was awarded the Gold Medal again.

In 1957-62 Djansug Kakhidze was the Artistic Director and the Chief Conductor of Georgian State Choir. In 1962-71 he worked at the Tbilisi Opera and Ballet Theater. In 1965 he was appointed the Chief Conductor of the Opera House and held the position till 1968. In 1971-73 he was working in Opera Theaters of Lodz and Warsaw (Poland), where he realized several opera and ballet performances. It should be mentioned that during his work in Poland a Georgian opera was staged abroad for the first time; it was "Abesalom and Eteri" by Zakhary Paliashvili.

On his return to Georgia in 1973, Djansug Kakhidze became the Artistic Director and the Chief Conductor of Georgian State Symphony Orchestra. During the 20 years of his tenure (till 1993) orchestra improved its artistic level and held successful concert tours in many cities of the former Soviet Union and abroad: 1973 – Leningrad, 1974 Yerevan, Poland, 1975 – Moscow, 1976 – Riga, Rumania, Moscow, Leningrad, 1977 – Yerevan, 1979 – Moscow, Leningrad, Tallinn, 1980 – Lithuania, 1982 – Leningrad, Lvov, Kiev, 1983 – Central Asia, Moscow, (the concert dedicated to 200 anniversary of Georgievsk Treaty between Georgia and Russia), 1984 – Novosibirsk, Vladivostok, Khabarovsk, 1985 – Moscow, Vilnius, Riga, Leningrad, Yerevan, 1986 – Poland, 1988 – West Berlin, Kishinov, 1989- Germany, Finland, 1991 – Great Britain.

In 1993 Djansug Kakhidze founded a new "Tbilisi Symphony Orchestra" and led it till his death (2002). The orchestra achieved distinguished success, held concert tours in different countries where it was merited as a highly professional orchestra of the European standards: 1994 – France, Switzerland, 1996- Turkey, France, Luxemburg, Switzerland, 2000 – Germany, 2001 – France. A special mention be made of the orchestra's collaboration with famous recording companies. During those years the orchestra recorded more than 150 pieces of music after the order of the companies.

From 1982 till 2002 Djansug Kakhidze was the Artistic Director and Chief Conductor of Tbilisi Opera and Ballet Theater again. The following opera performances were released under his direction: R.Strauss "Salome", Mozart "Don Giovanni", Mussorgsky "Boris Godunov", Verdi "Trovattore", "Othello", "Rigoletto", Mascagni "Cavaleria Rusticana", Puccini "Giani Schichi", Donizetti "Love Drink", Tchaikovsky "Queen of Spades ", Prokofiev "Fire Angel", "Love for three oranges", "Duenja", Paliashvili "Abesalom and Eteri", Kancheli "Music for living", Kvernadze "And it was in the eight year", "The daughter of Kolkhs". The tours of the theater in Moscow Bolshoi Theater, its performances at the Prokofiev Festival in Germany and at the Verdi Festival in Italy and in Malta had a great success.

In 1989 Djansug Kakhidze founded the new hall for the symphony music in Tbilisi. On the basis of the hall there was established the Tbilisi Center for Music and Culture, which is the important spot of the musical life in the city. Djansug Kakhidze was the president of the center to death. In 1993 Tbilisi Center for Music and Culture together with Tbilisi Symphony Orchestra founded International Music Festival "Autumn Tbilisi", which unites the concerts of classical music, jazz and folk. Annually the guests of the festival are world famous musicians. The festival has gained a great popularity and is considered to be one of the high artistic level events in the musical life of Georgia. Besides, the digital audio recording studio was revealed in the Center of Music and Culture. For several years already this studio produces the CDs of Georgian performers and composers. This production is taken outside the country and assists to promote the Georgian musical culture abroad.

In 2000 Djansug Kakhidze long standing wish came true – he founded the first professional choir of boys on the basis of Tbilisi Center for Music and Culture. It was an important step forward in development of the classical performing art in Georgia.


Djansug Kakhidze's international career is of special importance. Beginning with 1971 he had concert tours in almost all foreign countries:

Russia – Moscow, St. Petersburg (almost every year)
Poland – Warsaw, Lodz, Krakow (1971-1980)
Bulgaria – Sofia (1985)
Chez and Slovak republics – Prague, Bratislava (1979-1989 and 1999)
Hungary – Budapest (1978)
Great Britain – London, Birmingham, Glasgow, Edinburgh (1988-1991)
Germany – Berlin, Dresden, Leipzig, Hanover, Frankfurt, Munich, Dortmund (1991-2000)
Netherlands – Amsterdam, Haag, Utrecht (1977-1996)
France - Paris, Lyon, Lille, Marcel, Monte-Carlo (1991-2001)
Belgium – Brussels, Antwerp (1995)
Switzerland – Basel (1994)
Italy- Rome, Milan, Florence, Venice, Genoa, Turin, Bologna, Parma, Busseto,
Trieste, Palermo (1991-2002)
Spain – Madrid, Jijon, Aviles (1994-1995)
Portugal – Lisbon (1998)
Greece – Athens (1991-2002)
Turkey – Istanbul, Ankara, Izmir (1987-1999)
Finland – Helsinki (1981-1987)
Sweden – Stockholm, Gothenburg (1986-1992)
Japan – Tokyo (1986)
Brazil - Sao-Paulo (2000)
USA – Washington, New York, Boston, Detroit, Dallas, Milwaukee, San Diego (1988-2000)
Australia – Sydney, Melbourne, Adelaide (1990-1993)

He had concerts in such famous concert halls as: London Festival Hall, Salle Pleyel, Theatre de
Champs Elyssee and Chatelet in Paris, La Scala in Milan, St. Cecelia Music Academy Concert Hall in Rome, Concertgebouw in Amsterdam, Berlin Philharmonic, Gewandhaus in Leipzig, Megaron Concert Hall in Athens, New York Lincoln Center, Sydney Opera, Melbourne Philharmonic, Tokyo Bunkamara and many others.

He worked with such famous orchestras as:

St.Petersburg Philharmonic Symphony Orchestra
Moscow Philharmonic Academic Symphony Orchestra
Prague Philharmonic Symphony Orchestra

Boston Symphony Orchestra
Washington National Symphony Orchestra
San Diego Symphony Orchestra
Dallas Symphony Orchestra
Detroit Symphony Orchestra

Melbourne and Sydney Symphony Orchestras

London Philharmonia Orchestra
Birmingham Symphony Orchestra
BBC Symphony Orchestra
Scottish National Royal Symphony Orchestra
Orchestre Symphononique de Paris
French National Symphony Orchestra,

Bavarian Radio Symphony Orchestra
Gewandhaus Symphony Orchestra
Dresden Philharmonic Orchestra
German symphony Orchestra

La Scala Symphony Orchestra
Santa Cecilia Music Academy Symphony Orchestra
Toscana Symphony Orchestra
Rome Opera Symphony Orchestra
Bologna Opera Symphony Orchestra
Genoa Opera Symphony Orchestra

Amsterdam Philharmonic Orchestra
Haage Philharmonic Orchestra
Vredenburg Radio-Symphony Orchestra

His baton is kept in Busseto (Italy) Verdi museum side by side with the baton of Arturo Toscanini.

Djansug Kakhidze collaborated with a lot of famous musicians:

Piano
Freire, Pogorelich, Cooper, Donahew, Legrand, Blackshow, Duchable, Rudi, Leonskaia, Neuhaus, Kerer,
Krainev, Pletnev, Petrov, Gavrilov, Alexeev, Viardo, Slobodjanik, Kissin, Virsladze, Toradze, Korsantia, Amiredjibi, Andjaparidze, Doidjashvili, Bolkvadze, Vatchnadze and many others.

Violin
Oistrach, Kgan, Spivakov, Tretiakov, Kremer, Repin, Vengerov, Peskanov, Rachlin Makhtin, Gluzman, Sitkovetski, Berlinski, Chebotarjova, Lockwood, Isakadze, M.and N. Jashvili, Batiashvili, Mdinaradze and many others.

Cello
Rostropovich, Gutman, Maiski, Kniazev, Monigetti, Gabarashvili

Viola
Bashmet

Wind Instruments
Garbarek, Lethiec, Brunner



Vocalists
Marc, Martinucci, Dimitrova, Atlantov, Obraztsova, Sotkilava, Kasrashvili, Andjaparidze, Andguladze, Tatishvili, Chkonia, Burchuladze, Maisuradze, Alibegashvili, Ataneli, Lamoris, Djavakhishvili, Gugushvili, Gamgebeli, Khomeriki, Gurgenidze, Shomakhia, Oniani, Surguladze and many others.


Djansug Kakhidze's creative activities in the fields of cinematography and theatre brought him a special fame. The 60-90-ties are truly considered the flourishing period of the Georgian film industry. The soundtracks of almost all the movies of the period were conducted by Djansug Kakhidze. Moreover, lots of them he performed as a singer as well.

Djansug Kakhidze began to write music in the 50s of 20th century. Perhaps it was due to his special attitude towards the phenomenon of the human voice, as well as his unlimited vocal possibilities and the talent of improvising, that he gave preference to the vocal genre on the one hand, and to the choir music on the other. First he composed songs and romances, then he worked for the choir music, and later he took interest in the music for different theatrical performances. But the crucial point in his development as a composer was his collaboration with the film-makers. In the end, it resulted in more than 40 soundtracks and over a 100 songs from different movies. Those songs brought him an immense fame and love of public. They are often included in different concerts and what's more, they are sung by the ordinary people.

Djansug Kakhidze perceived himself firstly as a conductor. As he used to say, to write music was "hobby" for him. But a hobby or not, he managed to combine his creative power and distinguished individuality in a magic music; the music which is utmostly original in its expressive means. if one was happy enough to have listened to his compositions, one would never fail to recognize them from evry others.

Djansug Kakhidze was the best performer of his own, other composer's and unique Georgian folk songs. He had incredibly charming voice of very wide diapason, the fantastic, very interesting manner of improvisation. It should be mentioned that singing had very special place in his life and it had great influence on his making a versatile musician. Kakhidze's songs are well-known not only in Georgia – the famous jazz saxophone player Jan Garbarek included one of his best composition – "The Moon over Mtatsminda" into the CD album "Rites" and was absolutely delighted of Djansug's singing.


In 1977 Djansug Kakhidze was awarded the Sh.Rustaveli State prize. In 1978 he became the Peoples Artist of Georgia, and in 1985 - the Peoples Artist of the former Soviet Union. In 1995 he received the special prize of Tbilisi Municipality for peculiar achievements in the art and in 1996 he was awarded the supreme prize of Georgia - "Order of Honor". Besides, he was an honored citizen of Lodz (Poland).

Djansug Kakhidze died In Tbilisi, on the 7th of March, 2002. The Tbilisi Center for Music and Culture, as well as its garden were posthumously named after him. The Georgian Musical Society awarded him posthumously the Prize of Zakhary Paliashvili.